Working Hours / 2023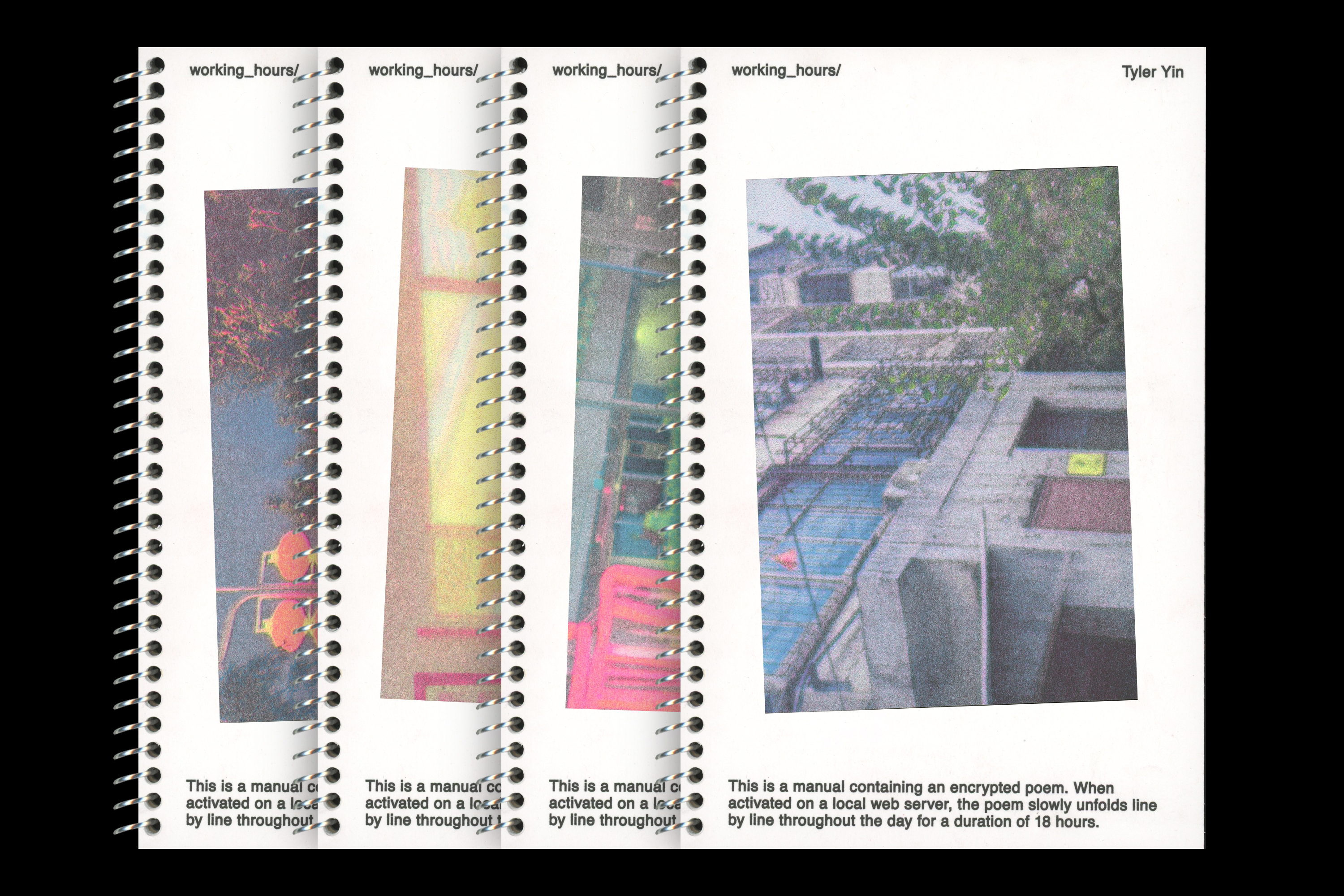 working_hours/ is a zine that contains the source code for a time-based poem, which only becomes legible after a user manually transcribes the work as instructed.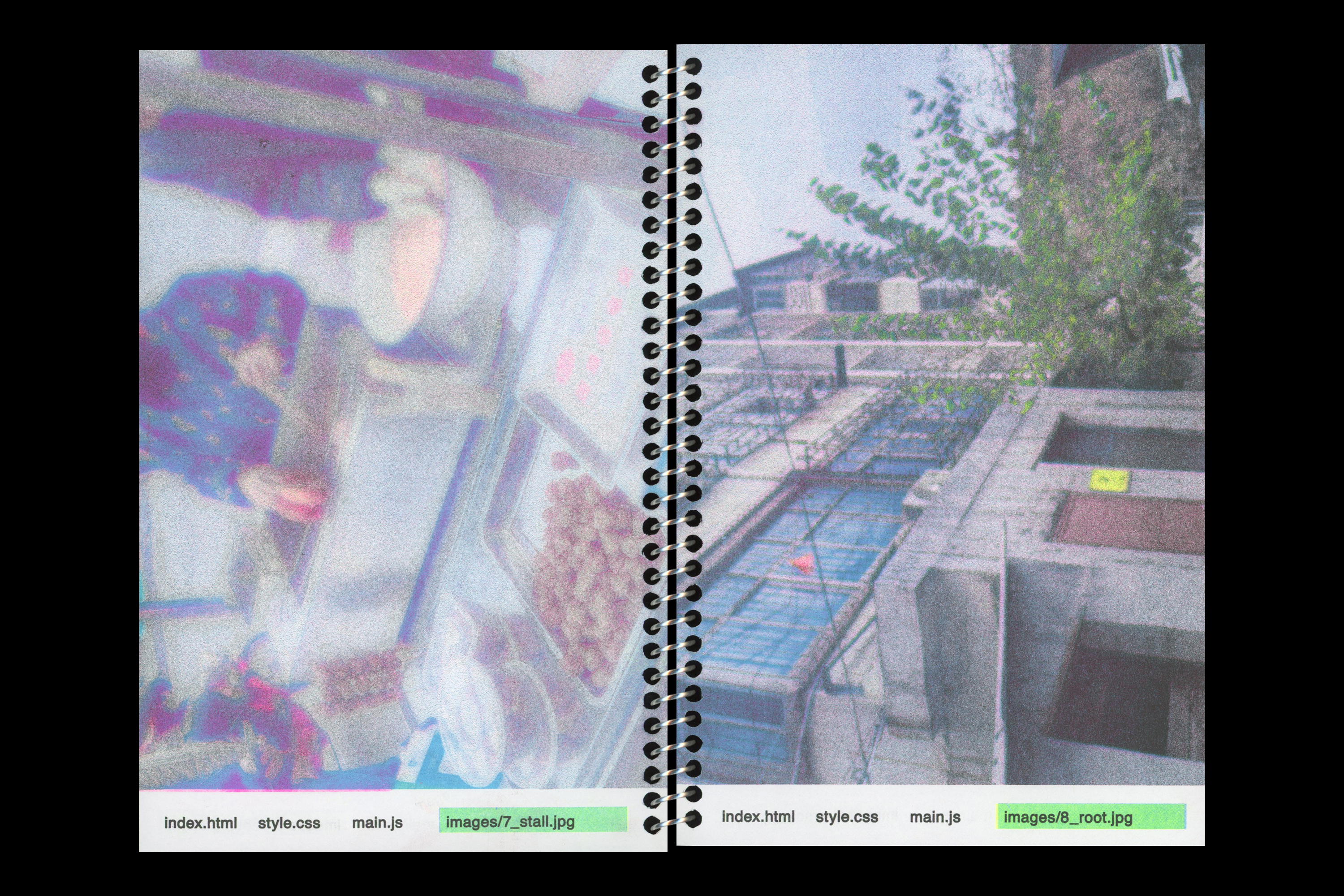 Once it is transcribed and hosted on a local server, the poem documents feelings of uncertainty—amplified by the pandemic and the rise of anti-Asian violence—as I wonder if I will ever be able to see my distant family again, and as I begin to feel older than my age.




The poster is a companion piece to the zine project. The blurred thumbnails preview the photos in the zine.

Edition of 200. Riso-printed with fluorescent yellow, fluorescent pink, aqua, and black ink.


---
Purchase the zine
Purchase the print
---

CREDITS
Project by Tyler Yin
Designed by Stefanie Tam
Printed by Lucky Risograph