The Broadcast / 2021


The Broadcast is a digital platform and virtual experience published by Pioneer Works. While the initial beta launched in 2020 during the height of the COVID-19 pandemic, The Broadcast is now fully realized as the virtual extension of the cultural center.



As part of a small team of designers and developers, I programmed the front-end for Broadcast 2.0 – which featured a deep collection of headline fonts, embedded media, page colors, and adaptable modules.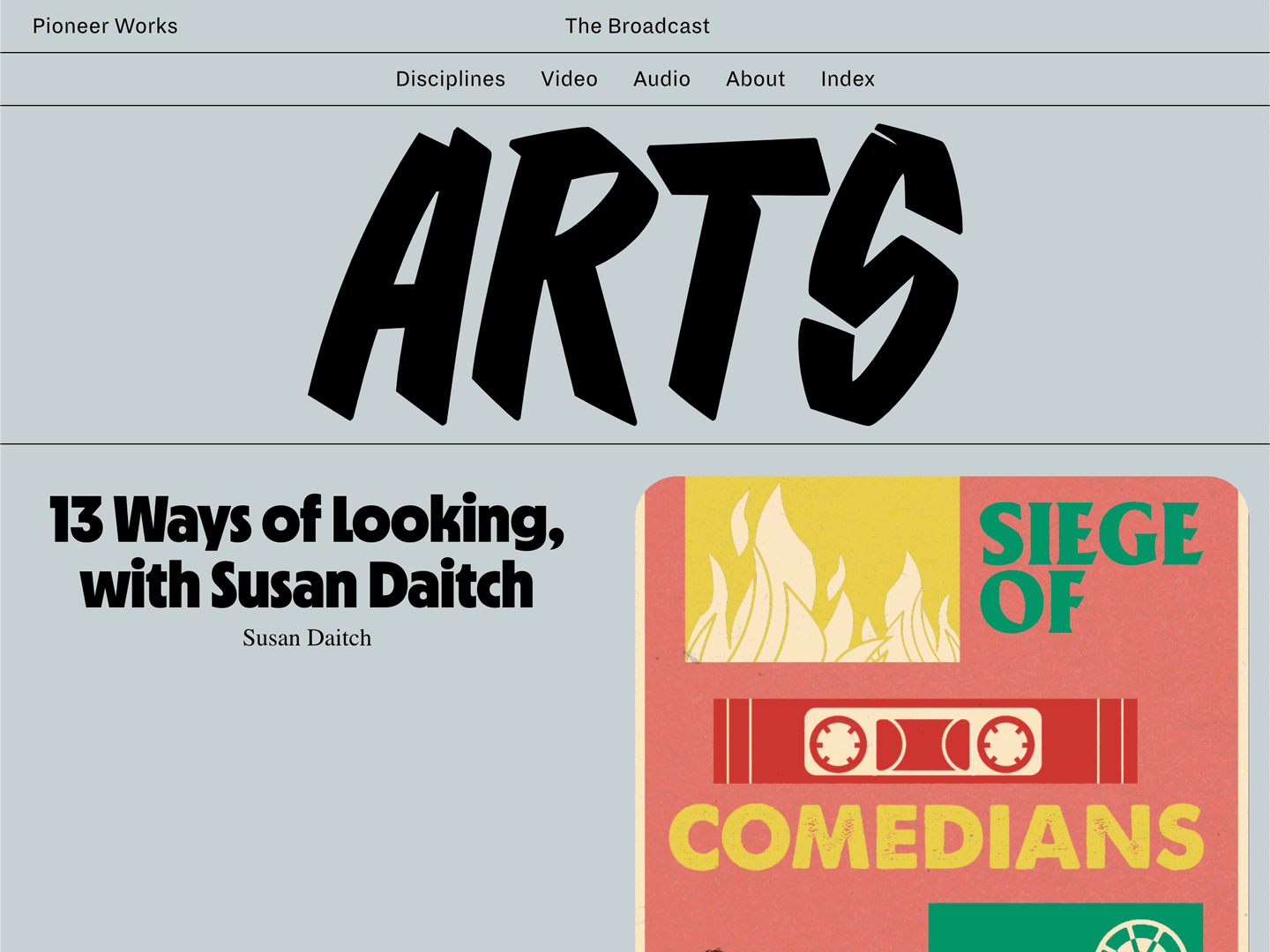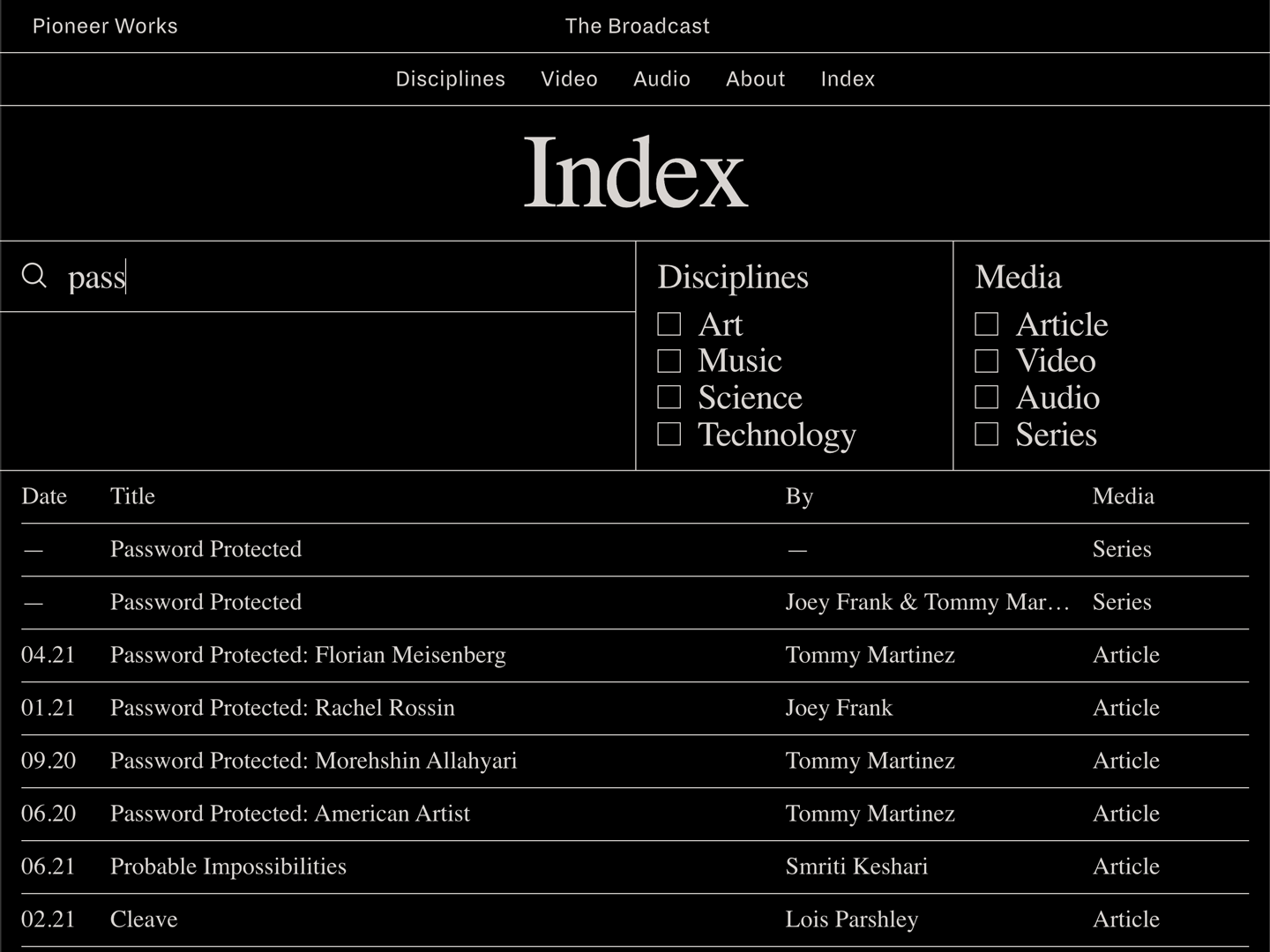 ---
Visit The Broadcast
---

DESIGN
PW Design Lab, Andrew LeClair

DEVELOPMENT
Nimrod Barshad, Tyler Yin

PRESS
AIGA Eye on Design
Design Week
Creative Boom