Local Year in Search / 2022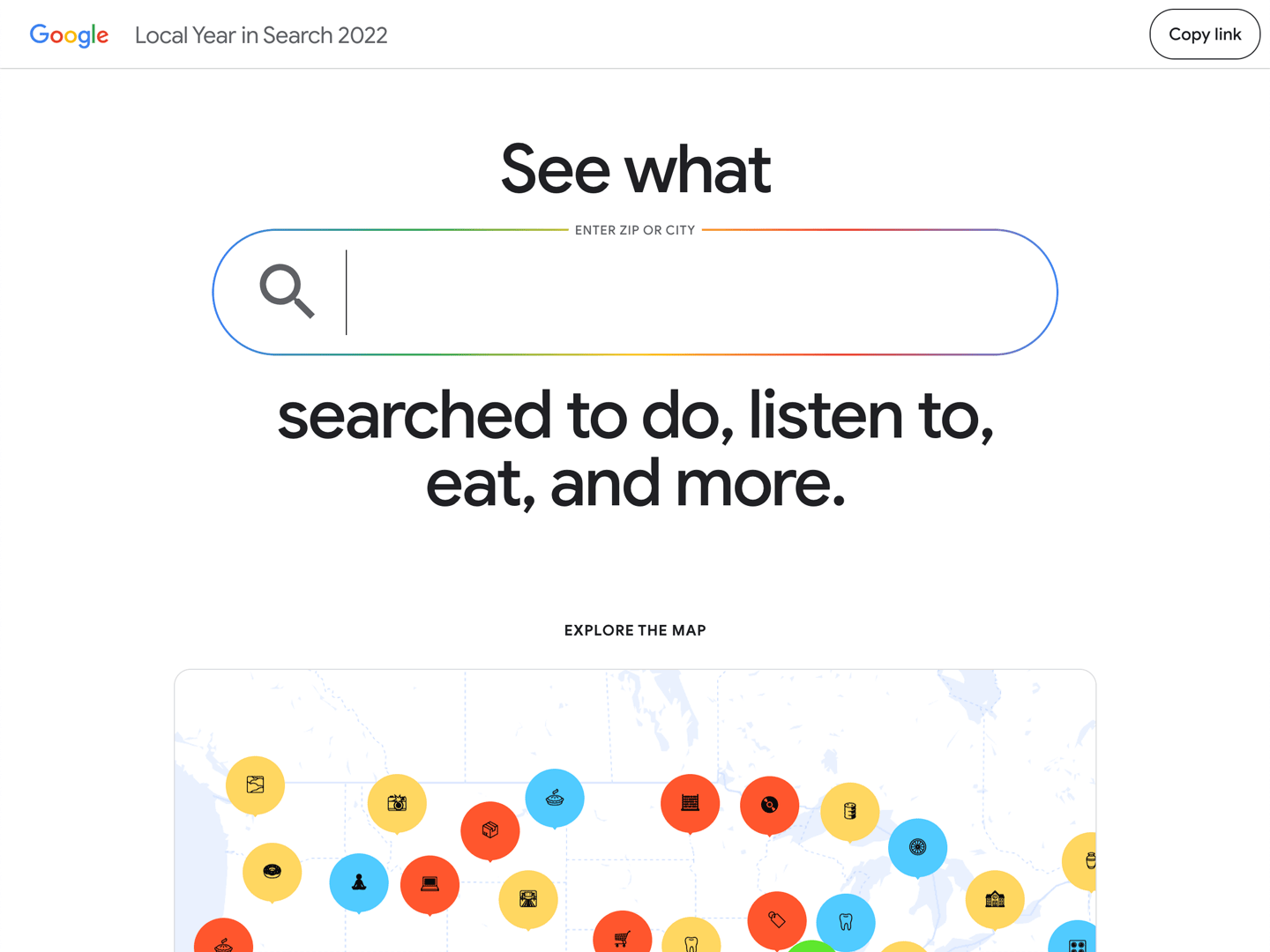 Local Year in Search, a collaboration between the digital experiences team and the Trends data team, is an interactive digital experience that allows users to see the top trending things to do, eat, listen to, and more in 2022 – in their local area and areas across the US. By analyzing the search queries made by users in various regions, the project taps into the uniqueness of local areas and their data stories to enable a personalized, shareable digital experience.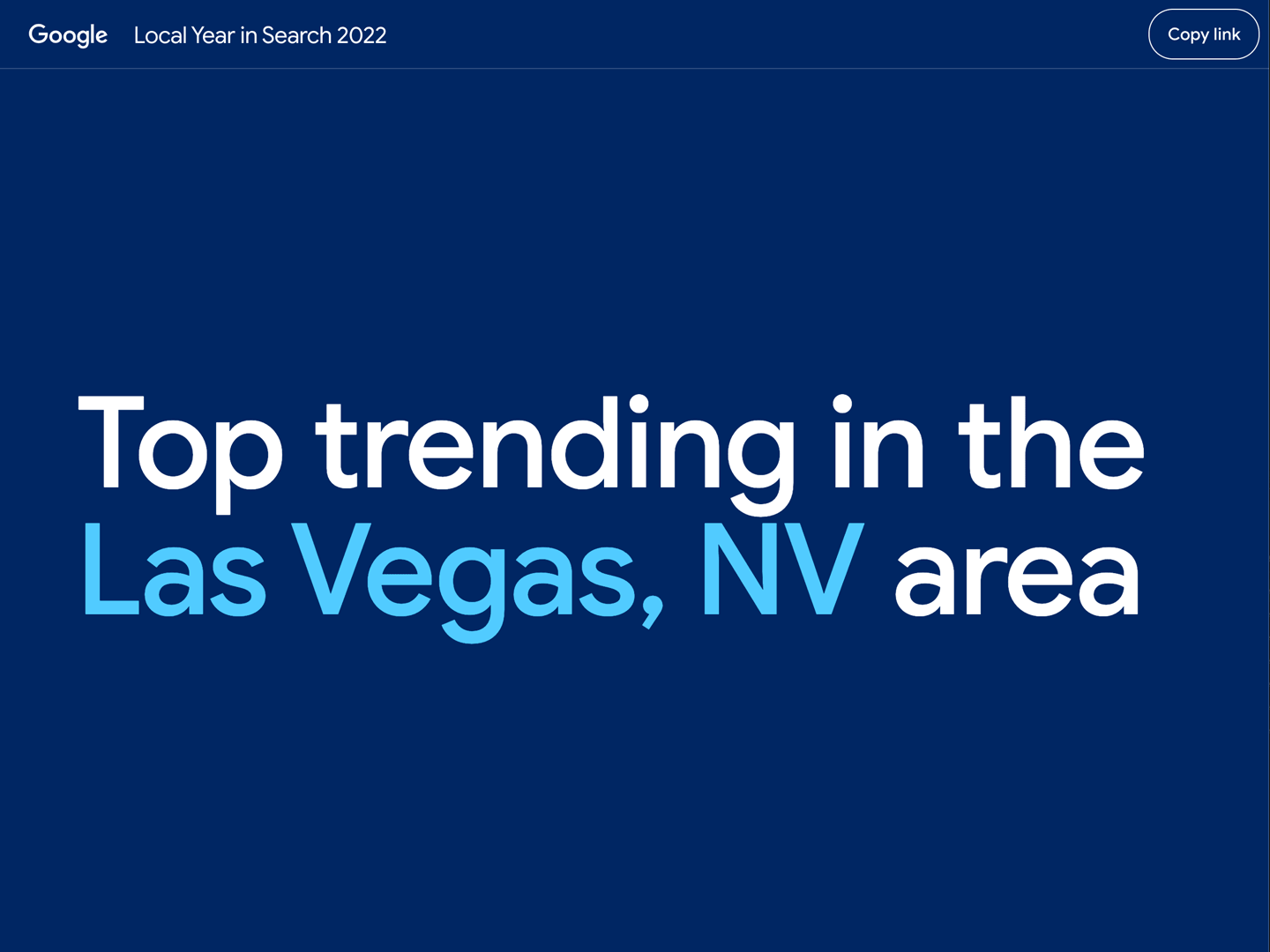 Driven by Google Trends data, Local Year in Search provides insight into the most searched activities, music genres, recipes, animals, and "near me" queries in 210 different designated metro areas of the United States. These searches reflect some of the things we looked for most this year and illuminate our shared experiences, as well as the unique character of the areas we live in.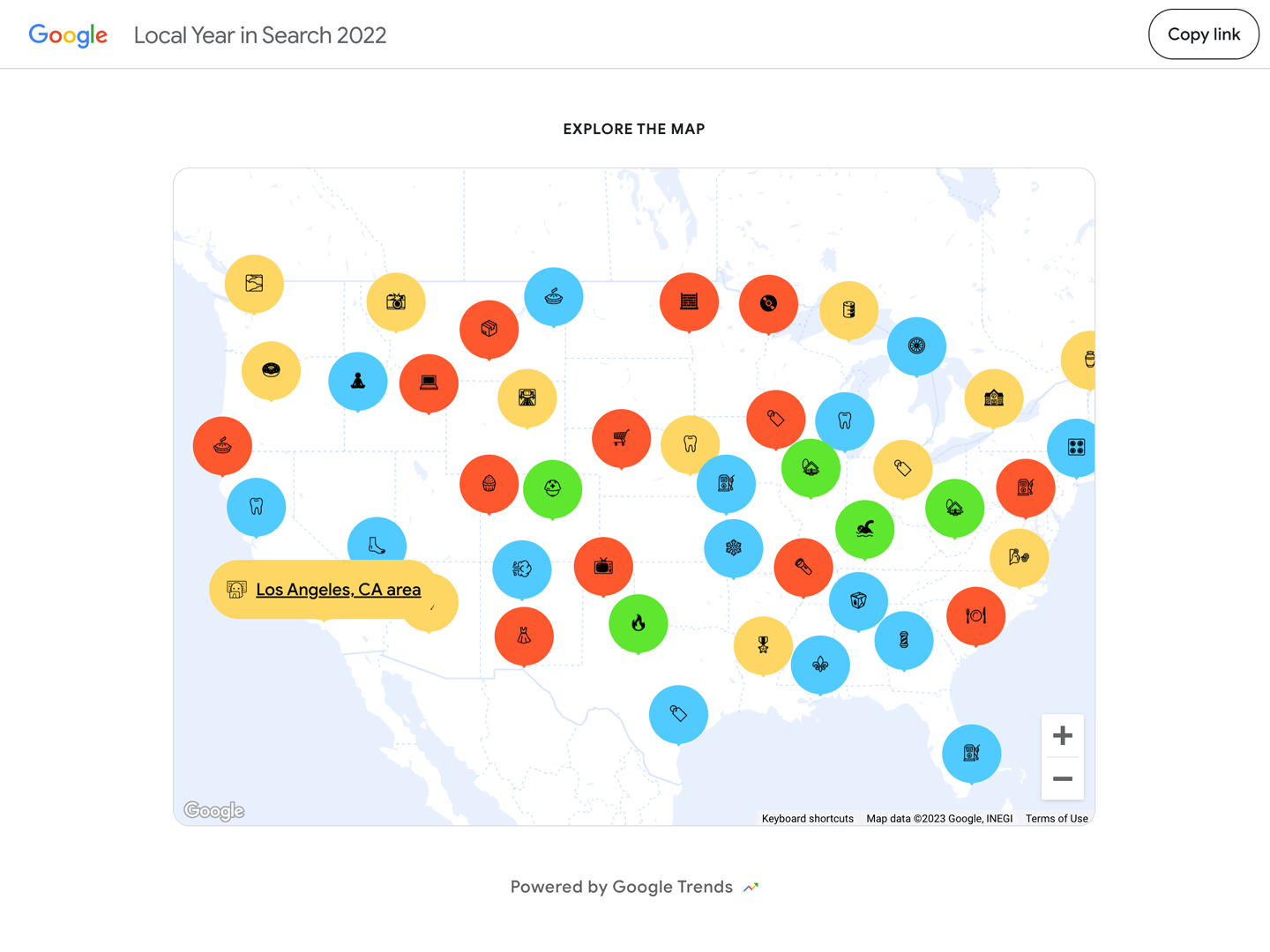 ---
Visit Local Year in Search 2022
---

PRESS
The Verge
Gizmodo
Mashable
The Keyword