Game of the Year / 2018


Game of the Year is a quiz game based on Google Search trends – the first of its kind. Developed for the browser, it leverages Cloud Text-to-Speech, WaveNet, SSML, and App Engine to bring the game to life.

As part of the creative team at Google Brand Studio, I worked on interactive prototypes to demonstrate how the host character of the game could exist within the game flow and user experience. These led to further explorations and iterations which became foundational for the host's final implementation.

I contributed as a developer by writing custom software for handling all of the audio in the game, including the ML-powered synthesized speech. I also implemented the host customization feature, allowing players to adjust voice parameters at the start of the game. In addition, I scripted the animation controller that manages the host's affect, talking states, and transitions.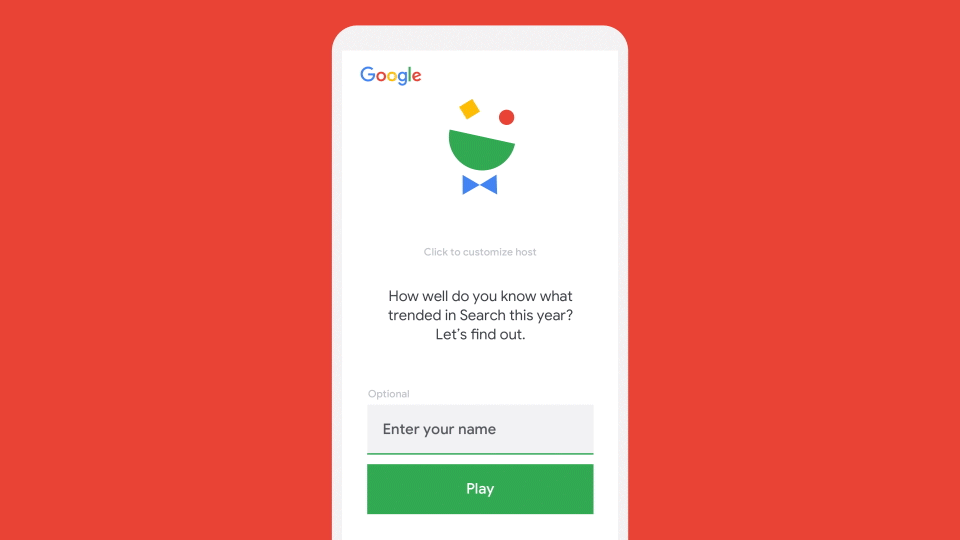 The voice of the host, powered by Cloud Text-to-Speech and WaveNet, can be adjusted to playfully different speeds and pitches. The host also addresses the player by name, if entered at the start.


---

Play Game of the Year

Read more: The Keyword, Building Game of the Year...


---

AWARDS
The FWA: FWA of the Day
Awwwards: Site of the Day
Awwwards: Developer Award
The Webby Awards: Nominee for Games – Best User Experience 2019 and Word & Trivia 2019

PRESS
Gizmodo
Fortune
Engadget
High Snobiety
Hypebeast