The Dictionary of Dark Matters / 2020


The Dictionary of Dark Matters is a publication containing an assemblage of poetry, prose, creative writing, personal histories, and illustrations contributed by the students of Dark Matters: Critical Theory of Technology taught by American Artist and TA Zainab Aliyu at the School for Poetic Computation.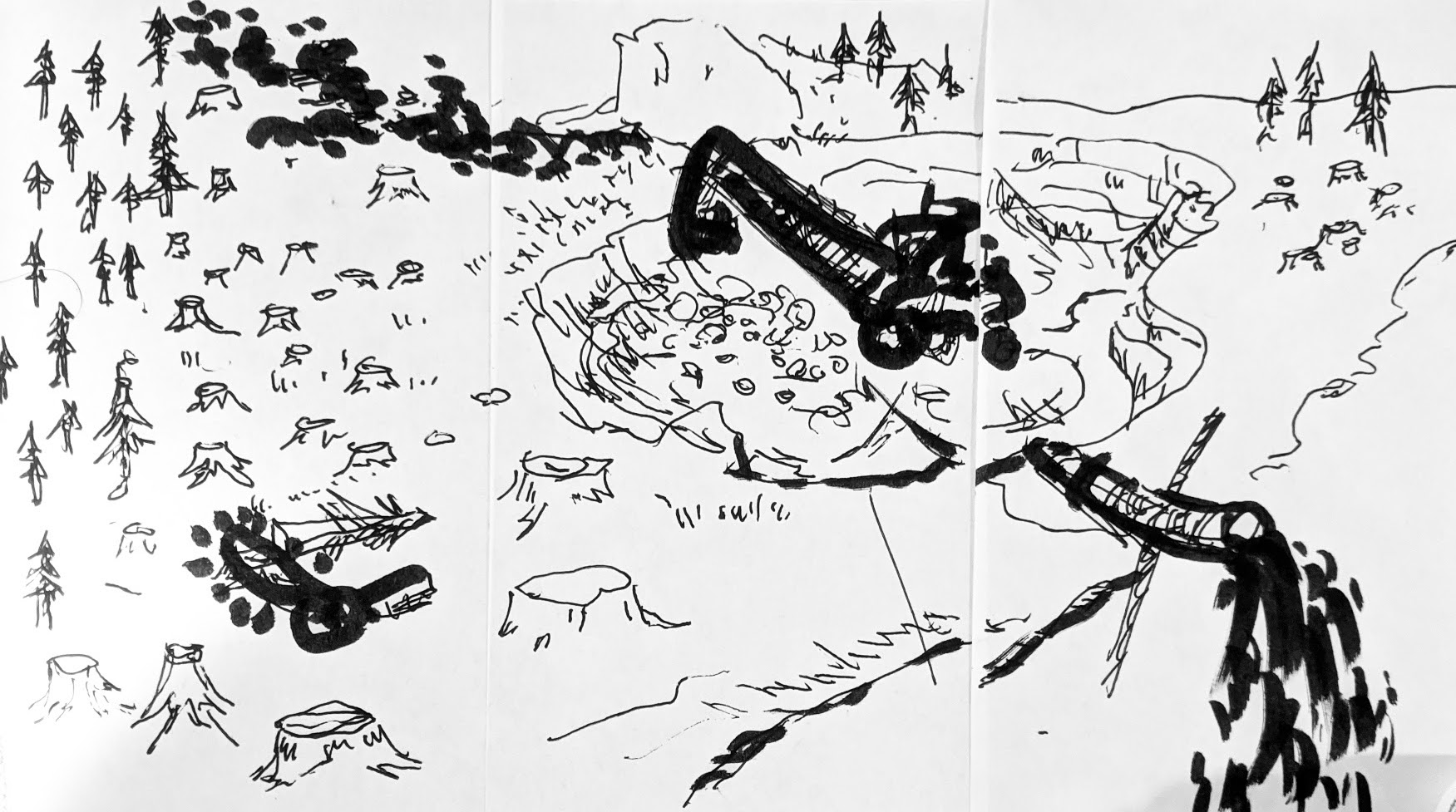 With 562 pages that hold definitions for terms such as Transparency, Redaction, Racial Gaze, Abolition, Tax State, Causal Pleasure, etc. based on students' personal experiences and (un)learnings from the course, the culminating publication redefines what a dictionary can be.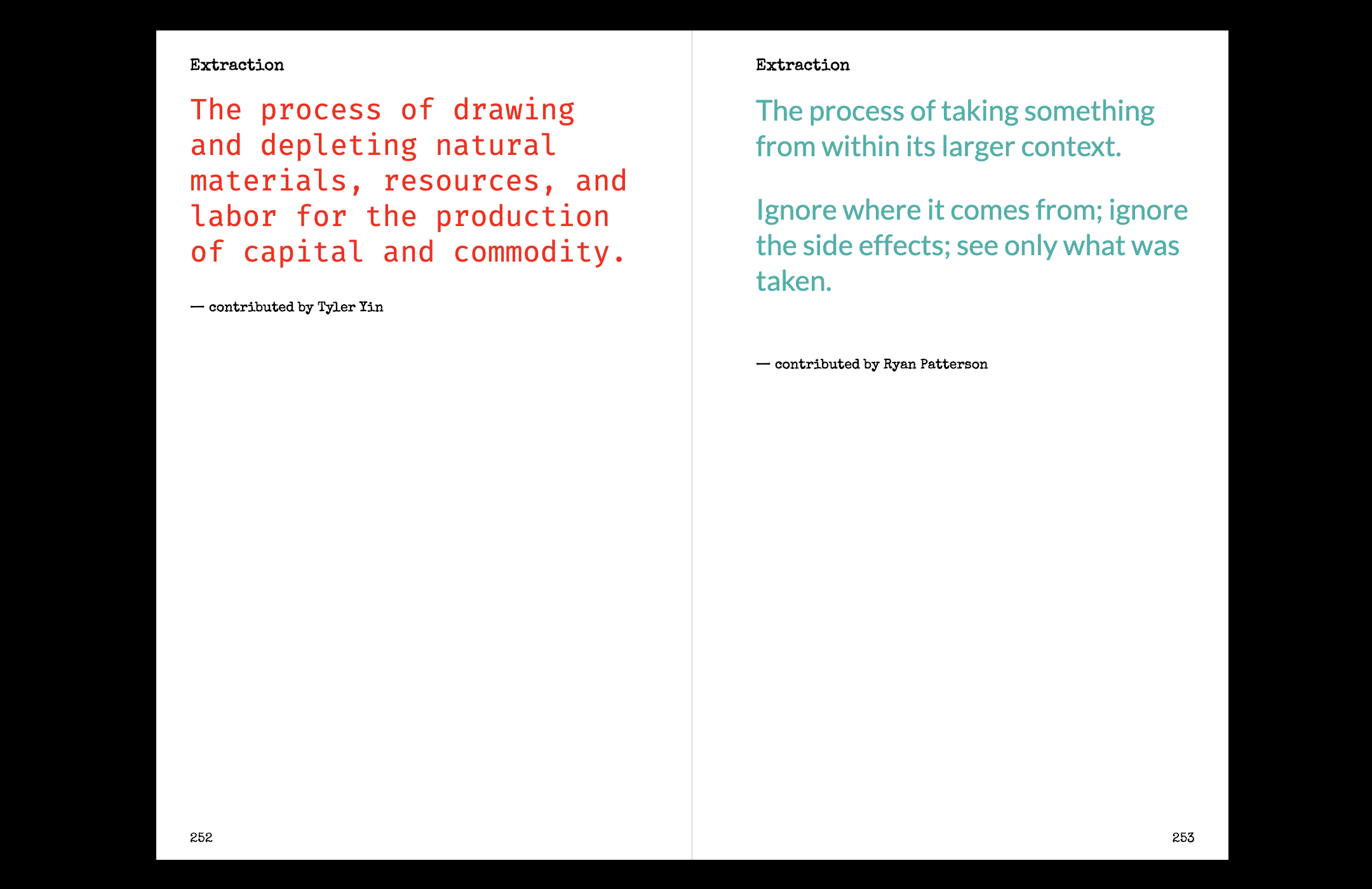 ---
Preview the book online
Watch the live reading