TEMPORARY HOURS / 2022


Temporary Hours is a time-based poem that slowly reveals itself over the course of a work day. Initially encrypted and stored as handwritten code in a paper zine, the site becomes legible only after a user manually and laboriously programs the piece as instructed. Once it is successfully transcribed and hosted on a local server, the poem generates a new line of text every hour from 9AM to 2AM, conjuring excerpts of the internal monolog of an aging immigrant worker. Rendered invisible by a system that optimizes and exploits them, the laborer ponders their life of diligence and silence, their failed personal aspirations, and their distant family overseas.


---
THE BROADCAST / 2021


The Broadcast is a digital platform and virtual experience published by Pioneer Works. While the initial beta launched in 2020 during the height of the COVID-19 pandemic, The Broadcast is now fully realized as the virtual extension of the cultural center.



As part of a small team of designers and developers, I programmed the front-end for Broadcast 2.0 – which featured a deep collection of headline fonts, embedded media, page colors, and adaptable modules.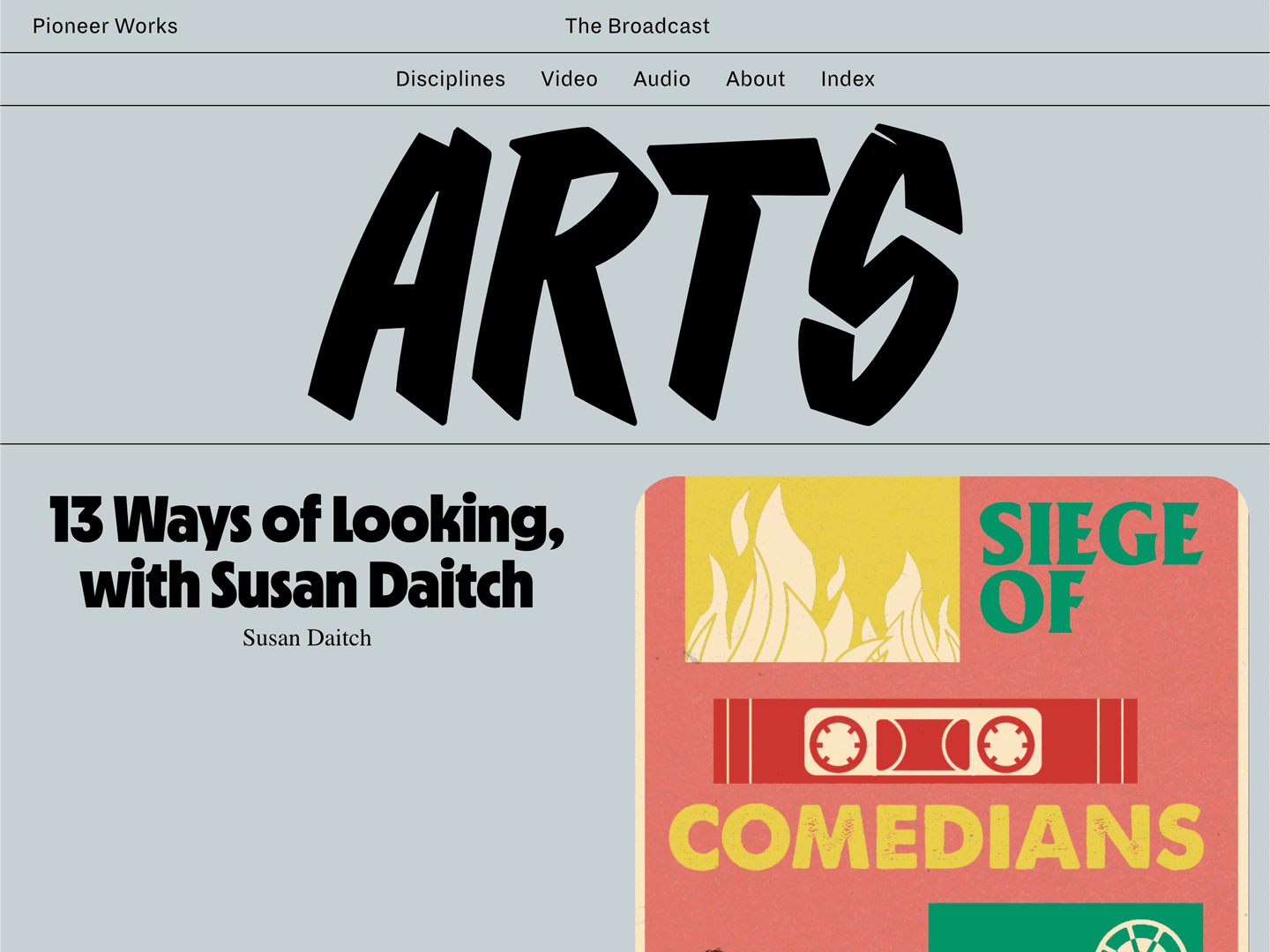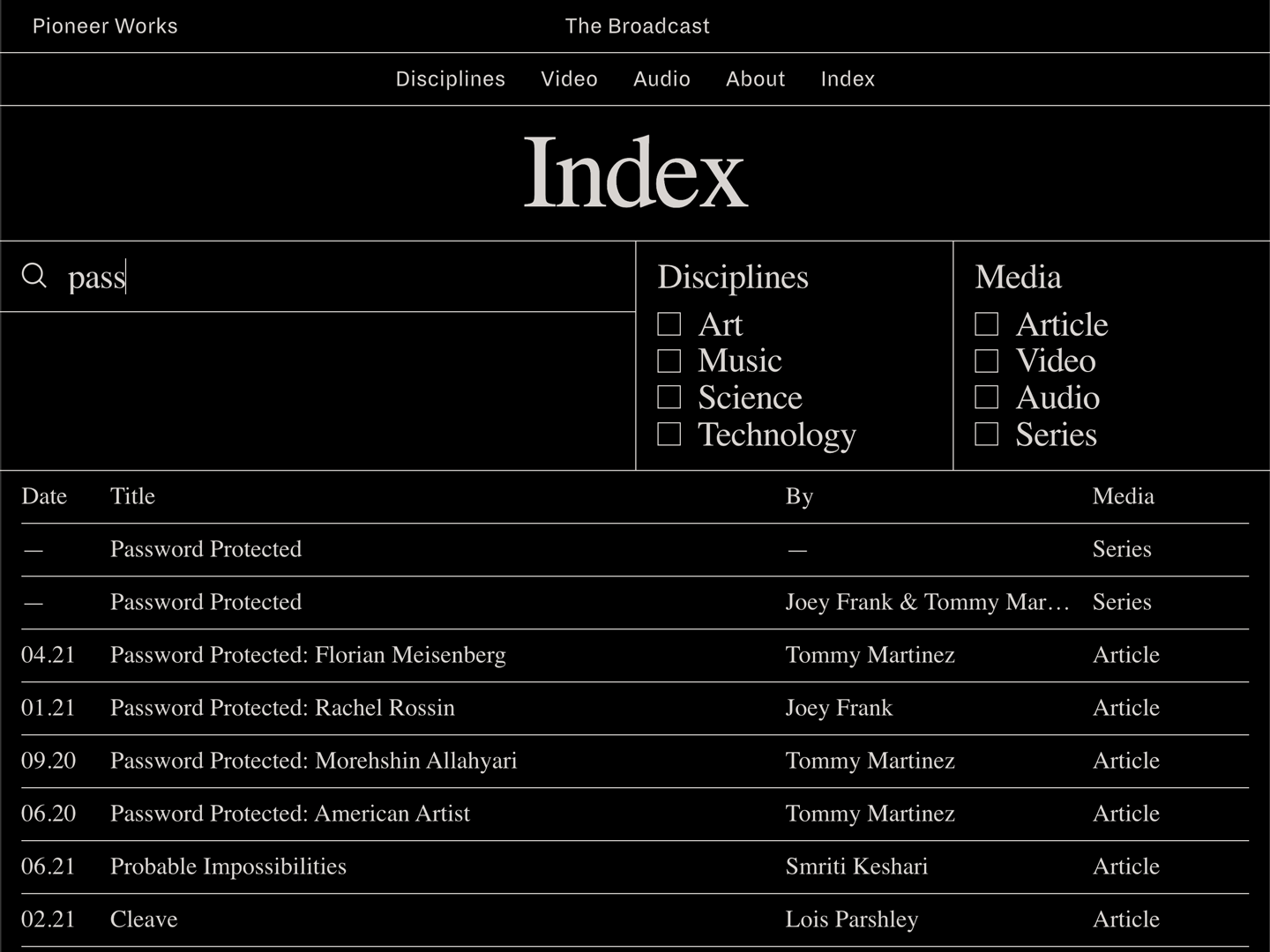 ---
Visit The Broadcast
---

DESIGN
PW Design Lab, Andrew LeClair

DEVELOPMENT
Nimrod Barshad, Tyler Yin

PRESS
AIGA Eye on Design Design Week Creative Boom



THE DICTIONARY OF DARK MATTERS / 2020



The Dictionary of Dark Matters is a publication containing an assemblage of poetry, prose, creative writing, personal histories, and illustrations contributed by the students of Dark Matters: Critical Theory of Technology taught by American Artist and TA Zainab Aliyu at the School for Poetic Computation.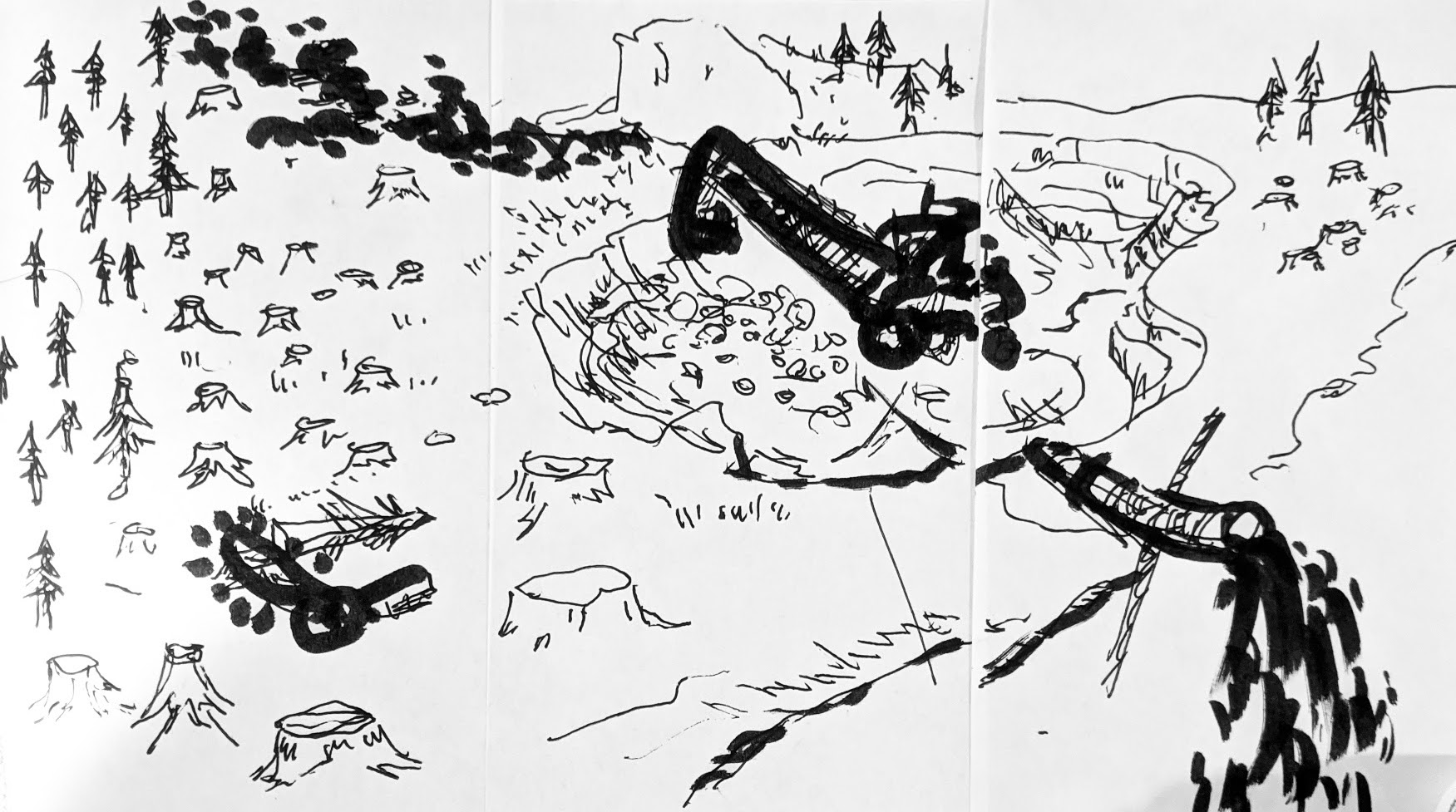 With 562 pages that hold definitions for terms such as Transparency, Redaction, Racial Gaze, Abolition, Tax State, Causal Pleasure, etc. based on students' personal experiences and (un)learnings from the course, the culminating publication redefines what a dictionary can be.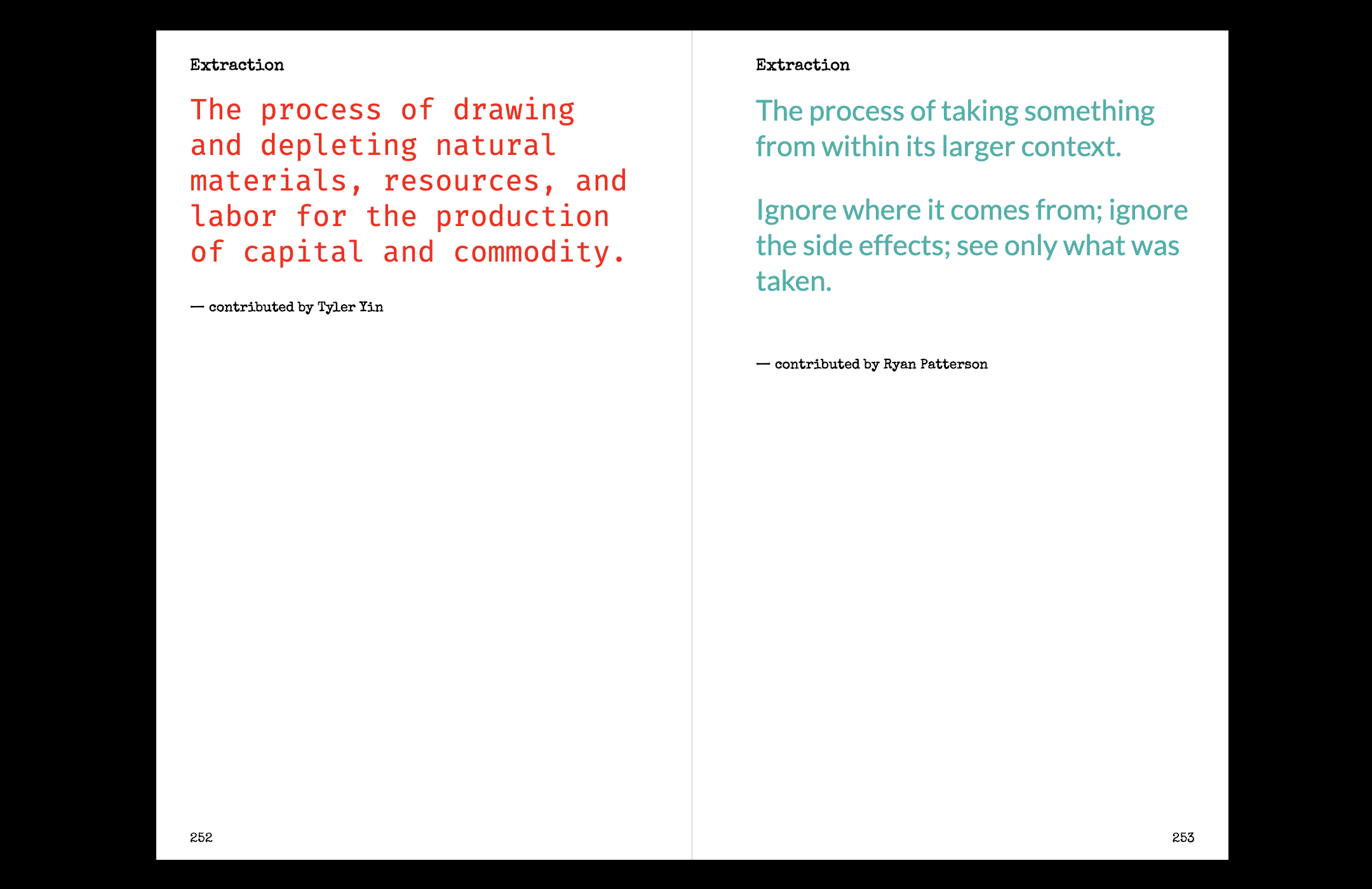 ---
Preview the book online
Watch the live reading
PLEASE REBOOT YOUR SYSTEM / 2020


PLEASE REBOOT YOUR SYSTEM is a simulation and proposal for the perpetual accumulation of unused matter in physical and virtual spaces. All said spaces – including living areas, personal storage, and hard drives – are to be endlessly populated with objects, memories, and data. During periods of prolonged disengagement, ambient processes will generate a buildup of the useless and forgotten.

This program attempts to visualize and replicate that clutter. If the simulation is left to run indefinitely, it will continue to instantiate countless quantities of objects, hoarding all of the remaining resources in virtual memory until it can no longer operate.


---
UPDATED 11.20.22, 18:40 ET